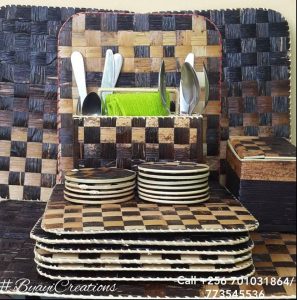 My name is Andrew, a Kyusa alumnus and the founder of ByayiCreations. Byayi Creations is a business that focuses on up-cycling banana waste into reusable household products such as table mats, cutlery holders, photo frames, wall hangings and other household accessories.
I heard about Kyusa and its business startup training from a friend. It was at a point where I was out of ideas on how to kick start my business and take it to the next level. I then applied for this opportunity to grow and thankfully, it happened.
The entire Kyusa training was an eye opener; the assignments and activities pushed me. Although, specifically, the topic 'Value Proposition' helped me to evaluate not only my personal values but my business' values as well. I also got to understand the fact that people buy value, and not necessarily the product. Another thing that also struck me as important was the aspect of 'Customer Segmentation'; I learnt that I can't sell to everyone and that has helped me to Identify my customers, and so far, it's been working! Last but not the least was the lesson on revenue stream. Finding out that I can diversify within my business has been a game changer.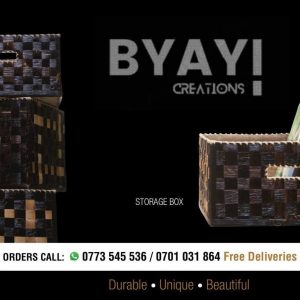 Some of the trackable impact we have achieved so far:
•Our sales have increased greatly.
•We have made a gross average of 1.2 million UGX in sales each month since April 2019
•We pay the suppliers of our raw materials.
We now sell on Jumia so we are able to reach more customers than before. It was during the Kyusa training that we were challenged to invest in building a strong online presence which has greatly paid off.
I am very grateful for the Kyusa community and their continued support.