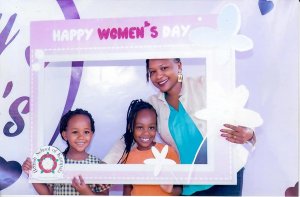 Anita Kiddu Muhanguzi is a lawyer by profession who turned to social entrepreneurship after being unfairly terminated from work for being a mum. She is a wife, mother and advocate for the rights and welfare of other mothers more so those at the margins of society. She attended the Kyusa accelerator class and was able to fine tune her business model and social impact strategy.
Tell us about you:
I am a trained lawyer who has passion for vulnerable and marginalized communities. I started farming in 2014 and started interacting with the local communities especially the women and girls. Through this interactions we were able to start training's on better farming practices and also on promotion of human rights. In 2017 we registered Sowing Seeds of Tumaini as a company limited by guarantee and we are embarking on registration of the organization as a non-profit organization.
We working closely with the rural communities in both buikwe and Kasawo focusing mainly on the women who are the real bread winners of the families and the main contribution towards the labour force. We have also reached out to the youth through sports and are encouraging them to engage in agricultural activities where they can earn a living.
Kyusa intervention that influenced transformation: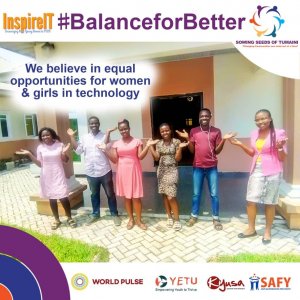 With the Kyusa Intervention we were able to review the organization structure, profile our customers and partners, review our mission and vision and intensify on our fundraising avenues and marketing strategies.
Tell us a little about your business
Our business is to link the communities to favourable markets where they will not be exploited and to train them in better farming practices to boost their production and quality so as to sustain the market demand.
What / who inspired you to start this business?
I lost my job in 2010 December after I gave birth to my first born daughter. Being a mother was not favorable to the office administration and so my contract was not renewed for the next year. This was an eye opener for me considering that I was a first time parent who had no savings whatsoever. I started doing research on farming and in 2014 after visiting various farms I ventured in to farming with my family.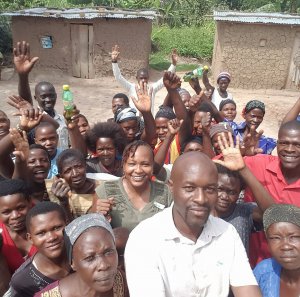 I realized that the women in the community were bread winners of their families and had no incomes to sustain their families. After several interactions with them I decided that the knowledge I had acquired and contacts of agronomists should be put to good use to better the lives of these women and the community at large. These women welcomed us into their community and they inspired me to be better at what I do and that is reaching out and helping people. It is because of them that we started Sowing Seeds of Tumaini to give them hope for a brighter day and better future.
What is the most interesting thing being an entrepreneur has taught you?
Being a social entrepreneur has taught me to be more compassionate towards people in the communities, I have learnt to design solutions that are community based and that come from the people in the community.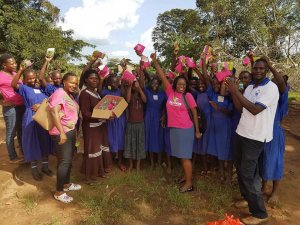 I have also learnt to set targets and goals and follow them through. The people I interact with in the communities live such a simple and peace life and they always think through their actions before they decide the next step unlike us in the city who are always in a rush and end up making severe mistakes in life. They have taught me to always take a day at a time but to always be determined at whatever I want to achieve in life.
What is the biggest challenge you have faced as an entrepreneur?
The biggest challenge that I have faced is engaging with the community leaders. This was a hurdle because they thought we were one of those organisations that takes advantage of the community. It took us two years to gain their trust and confidence and now we have a good working relationship and we are one big family.
How has Kyusa helped you scale those challenges?
Through the business accelerator program we were able to review and profile our community members and partners and identify solutions that work for the community.
Realistically speaking, where do you see your business in the next five years?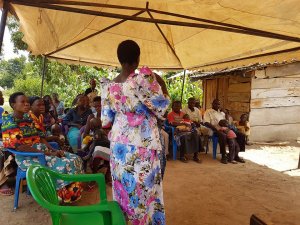 In the next five years we see ourselves working with over 10,000 farmers and are supplying food to big organisations like World Food Program. We also want to have an application that will track the progress of the individual farmers and record best practices so that we can reach out to more regions in Uganda.
Have you had any collaborations so far?
At the moment we are working with Hamwe an IT company that is developing for us a tailor made application that will track the progress of the farmers in the different communities. We are working closely with the local leadership in the areas of Buikwe and Kasawo,
What does your marketing strategy entail?
Our marketing strategy entails using a lot of the social media platforms to reach a wider and bigger audience, using the different networks like the Rotary fraternity, friends and family members.
Email: a.kiddu@gmail.com
Twitter: @AnitaKiddu Facebook: Anita Kiddu Muhanguzi