It is another great start of the week and we celebrate the milestones that alumni are accomplishing in the face of prevailing setbacks. This week we feature some of the alumni who have birthed creative innovations related to the Covid-19 out break and are positioning themselves to profit amidst this economic lock down while bettering the quality of lives for their communities.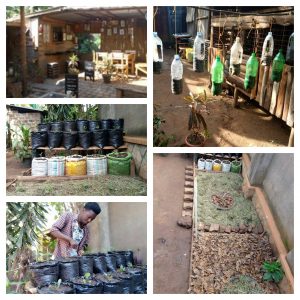 'Not Just' Ventures into Urban Farming
Due to the economic lock down, Not Just like all other businesses was forced to cease their restaurant services. They decided to use this time to improve the ambience & while at it stumbled upon the idea of urban farming. Right now they have set up bag gardens to be able to grow their own organic herbs & vegetables that they will use in their restaurant as well as sell off the surplus. It is indeed a wise investment of their time.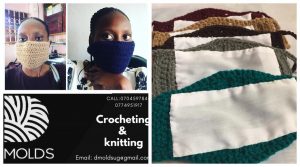 Crocheted Reusable Nose Masks
With the new Presidential directive that requires all people to wear masks when leaving their homes, Deborah has positioned herself to leverage this market opportunity. At the start of the outbreak, Deborah crotcheted a few face masks but was soon told that they did not meet the required standards. During this lockdown season she has explored different prototypes until she actualized one that actually meets the standards and is now ready for orders. Hurray Deborah!!
We also feature an alumni that has been able to turn her passion into a profitable business and continues to scale in the midst of this lock down. Here is Judith's impact story of how she has leveraged her passsion into a profitable business.