Overview
Mugabi Godfrey is a 19-year-old photographer living in Wandegeya's kimwanyi zone. In his early adolescence, he chose to participate in various activities such as dancing, among others, but it did not go as planned. From his perspective, he appeared to be wasting too much energy while generating less income. This compelled him to seek his fortune elsewhere, in a different field of photography that he had previously practiced at a local studio.
A friend later advised him to get a job to supplement his other activities. Fortunately, he was hired at one of the best studios to work with an older friend, who also recommended that he join Kyusa to become a more purposeful youth. At first, he was perplexed by his friend's way of doing things and his approach to various business situations. This raised many questions about how to start his own business, so he decided to enroll in the kyusa business plus ICT program to learn more about how to succeed in business and to open his own studio.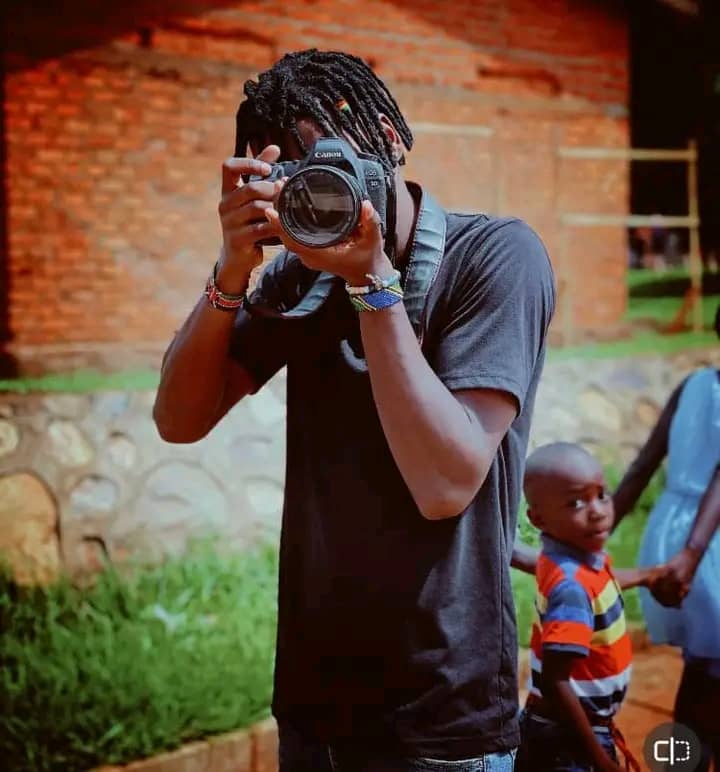 In his own words…
"Before joining the Kyusa business plus ICT, I had no goal, no purpose, and nothing that could help me the most. There seemed to be nothing that could work in my life. I was too proud to be living my own life. Until I met someone older than me and they asked me questions that truly challenged me and left me thinking. I realized I had been wasting too much time doing nothing all along. He gave me a helping hand and taught me how to become a good photographer, but there was still a lot missing because of procrastination and conflicting loyalties in various aspects of life.
My life and attitude toward business changed when I was called by the ghetto ambassador to be a part of this amazing program. Kyusa provided me with the necessary business skills, knowledge, and attitude. I learned how to make money, run a business, approach different people, and market myself and my digital skills using a smartphone.
Even though I have yet to achieve my big goal of opening my photo studio, I am confident that at any time I will use the knowledge I gained from Kyusa to make my dream a reality. I am so grateful for this incredible program because it will continue to impact the youth."