Overview
Harriet Nambusi is an entrepreneur in the Masaka Nyendo mukungwe Division Ndegeya trading center. She is a mother of four children and is married. Harriet was faced with a lot of challenges after breaking up from her first marriage where she had gotten three children. As a single mother with only a certificate in primary leaving Examinations, thought of how she could improve her life and got the idea of acquiring skills in hairdressing. However, she lacked the tuition to attend a training program to get that skill. The mother of three then got the idea of doing odd jobs like picking coffee and digging for other people to get tuition for the training which she did with focus and was able to achieve her goal. Thank God!! She is now a hairdresser. Harriet went through the Kyusa training in July 2022, which acted as an eye-opener to her in the way she was running her business. After the training, Harriet was able to boldly shut down a toxic partnership and became a sole proprietor with guidance from the Kyusa facilitators. 
In her own words…
"Kyusa has been a very valuable resource in helping me to improve my business. Kyusa has taught me how to market my services more effectively and has shown me how to connect with my target customers and serve them better. I have been able to identify new opportunities and grow my business by working on new projects. Before Kyusa, I was only able to make modest profits from my work; now I am able to support myself and grow my business steadily thanks to Kyusa's help."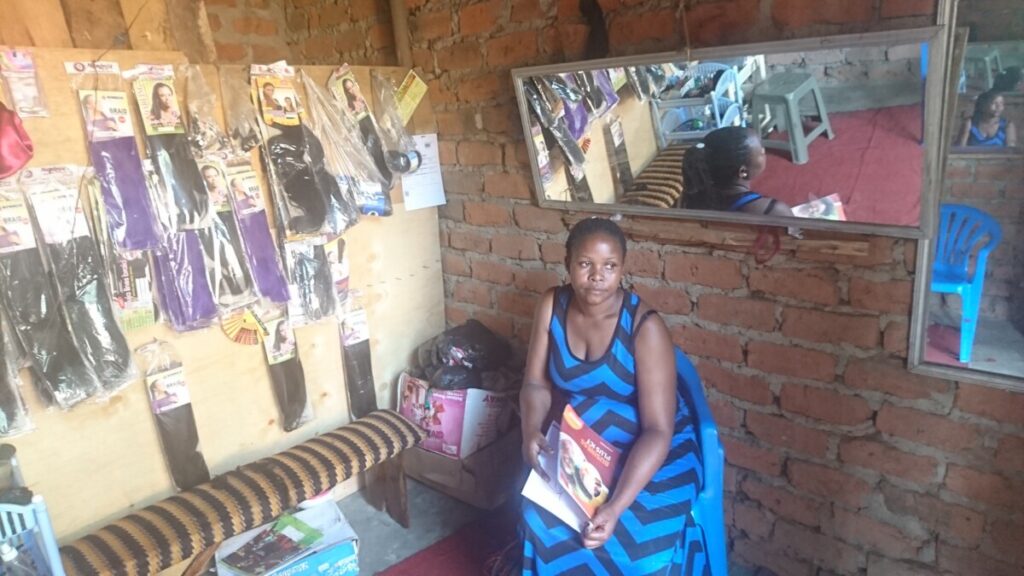 conclusion
Kyusa is privileged to be responsible for resurrecting Harriet's salon business and she is now able to help someone else who has a business that is unpleasant and difficult to succeed with. Do not forget to follow us on social media for updates about our igniting sessions that will help small businesses thrive.