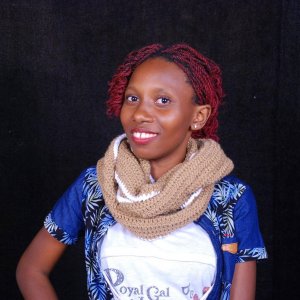 Kuteesa Doborah is a graduate from Makerere University who decided to purse her passion and eventually turned it into a job instead of roaming the streets for employment. At the age of 25 years when many youth are highly dependant, Debbie – as she is famously referred to by her friends is financially independent. Not only does she take care of her bills, she supports her mother and siblings through her business and aspires to scale so as to support more vulnerable youth. She shares her story
Tell us about yourself:
My name is Kuteesa Deborah and I am the founder of D-Molds, a business that offers customised crocheted designs for all age groups ranging from baby clothes, poncho's, sweaters, scarves, socks and cross bags among other products. We serve both men and women as well as have packages for customized family designs. We aspire to secure contracts with companies and training institutions in the near future.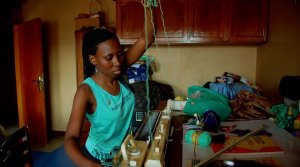 Tell us about your journey with Kyusa:
I attended the Kyusa business startup class in 2017 while I was still at campus. I had been crocheting for a while when I learnt about the Kyusa business classes. At that time I wanted to start earning from this passion but did not know how to go about it so I enrolled for the class. I remember it was at the start of 2017 and that set the momentum for that year and my life from that point forward. I started crocheting as a business and I have never looked back.
It is at that point where I realised that I did not have to wait until I graduate to start looking for a job but rather could start my own business and aspire to employ others. Kyusa opened my mind to the fact that business is not for older people neither is it for people with lots of money but anyone with a passion and skill can start a business. However to succeed in business, one needs business training and coaching. Today I am a proud entrepreneur and aspire to become an employer of other youth real soon.
How did you get into the crocheting business?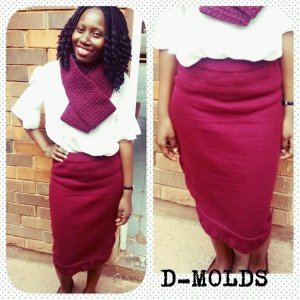 I started crocheting out of curiosity and fun. I was a university student and had a part time job working at an internet cafe. One of the ladies I worked with at that time was crocheting as a side business. I loved her work and figured it was easy to learn so I decided to learn. The more I attempted the skill the more I found it interesting. I could lose track of time and was motivated to try again no matter how many times I failed and that is how I discovered it is more of a passion than just a mere hobby.
My curiosity drove me to become better. I started by trying out different designs and later engaged Youtube as my official learning portal. Most of the designs and patterns that I have mastery of today, I learned majority from Youtube while others I learnt from those who are more skilled than me.
What Kyusa intervention have influenced transformation the most?
During the Kyusa training, I learnt how to turn my passion into a profitable business. I developed a business model canvas for my business and was supported to develop brand identity for the same.
Post training; Kyusa has provided a couple of training's besides the business startup which have helped my brand to grow. Kyusa challenged me to legalise my brand, develop a logo for my products and more so it has provided different platforms to showcase my products. They have challenged me to increase on my product line. This year I attended a conference which was held at Lugogo as a catalyst of Kyusa.
The trackable transformation/ impact:
My monthly sales have grown tremendously and I have a wide range of products though I am choosing to focus on a few core ones so as to strengthen my nitch in the market. I currently work with my mother and want to train two more people by end of the year so as to increase our production capacity. I have so far offered apprenticeship to one vulnerable girl who is now able to fend for herself using the same skill.
I am grateful that while many youth my age are looking for someone to employ them, I am grooming people that I want to start employing in less than a year. I chose to be a job creator and not a job seeker even though I have so far taken baby steps on this journey.
What / who inspired you to start this business?
The people around me especially my boss encouraged me to spread my wings. I am a product of people who have believed in me and challenged me to stretch my limits from time to time.
What is the most interesting thing being an entrepreneur has taught you?
To have an end in mind. This keeps you going even in the toughest seasons. I have had to learn to think ahead instead of simply living in the moment. Although I am young, I have a plan for my life and have a clear sense of direction regarding where I want to go in life.
What is the biggest challenge you have faced as an entrepreneur?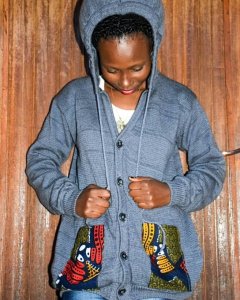 This year I opened up my business to train at least two people every six months for free and I failed to find the people. Many young people want to earn but do not want to pay the price for that money. Others are fixed on white collar jobs where evidently there is a scarcity. The mentality of majority of young people is self defeating. So yes market opportunities are limited but many youth are also not ready to leverage the few opportunities available which is a challenge more so when you have an opportunity to offer.
Realistically speaking, where do you see your business in the next five years?
The thought of it makes me happy. In five years,we will be having Knitting and crocheting classes running, we will be exporting our products to different countries,we will be owning a shop,increased product range, increased production and employing people.
What scares you the most?
Nothing.
What does your marketing strategy entail?
I use social media to market my products. For example I use Facebook, whatsap, instagram, I also talk to people about the different things that I do. Friends have also played a bigger part in marketing D-MOLDS products.
Contact us:
Phone number:0704597840 Email:k.deborah79@gmail.com
Twitter: @dmolds Facebook: dmolds