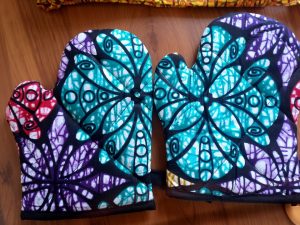 My name is Akampurira Prima Tusiime, a 25 year old, wife, mother and business owner. I am the proprietor of Prima Designs. I attended the Kyusa training in 2015 and have continued to grow my business since then through the changing phases of life.
My business Prima Designs was birthed out of a passion to make beautiful fabrics come to life. We make bags, aprons, gloves,toilet bags, tote bags, table mats, toilet paper holders, clothing-shorts, dresses and so much more. Nothing is off limits.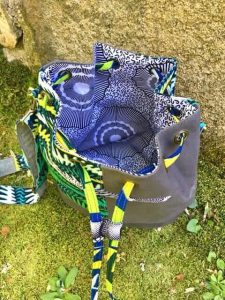 Ever since I attended the Kyusa training, I put all I was taught into practice, for instance, I started tracking all my expenses and started holding myself accountable business wise, all I would not have been able to do had I not attended the training.
Kyusa has exposed me to an entirely different aspect of life. I have got the chance to network and meet different people which has led me to grow in many aspects of my life. As a result of the knowledge I acquired, I aspire to be one of the biggest suppliers of Ankara products country wide.