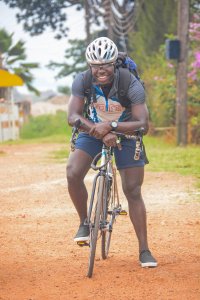 Akuwa Derick is a Kyusa alumnus from the Social Enterprise Accelerator class. He is the founder and director of GoFree Uganda- a tour and travel company that capitalizes cycling as a means to recreation and life skills development for children and adults.
Kyusa intervention that influenced transformation:
The business development module was a great assignment which challenged me to look ahead in terms of how I foresaw growing my project and also put in consideration my growth in the process and the different aspects I needed to put under consideration to see it all happen
The trackable transformation/ impact:
We have empowered over 30 community children through our children cycling community program and 4 part time jobs have been created and over 200 clients are served through our cycling tour services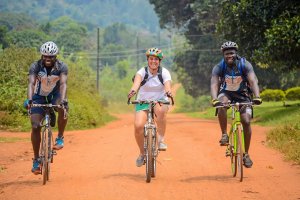 What/who inspired you to start this business?
I was inspired to start my project based on the existing unemployment among youth in impoverished communities and the scale at which cause social driven enterprises can change in the lives of the many youth in these communities.
What is the biggest challenge you have faced as an entrepreneur?
Lack of mentorship and support into the various challenges associated with starting a business like generating a sound business plan and implementation module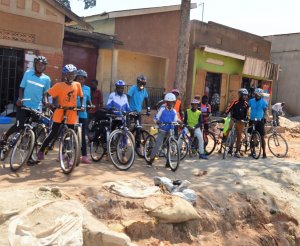 How has Kyusa helped you scale those challenges?
Kyusa has introduced me to a network of fellow entrepreneurs with whom I can share experiences with and also Kyusa has provided me with workshops on specific knowledge sets that I need for my project
Where do you see your business in the next five years?
I see my business in the next five year being a role module project in the field of cycling entrepreneurship and empowering youth in job specific skills which will enable them have an employment
What does your marketing strategy entail?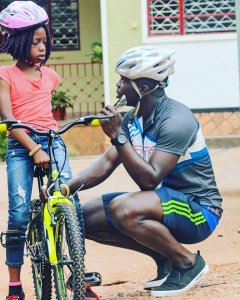 -Social media marketing
-Marketing material distribution
-Recommendations
-Web SEO
-Marketing material (Flyers and poster) distribution