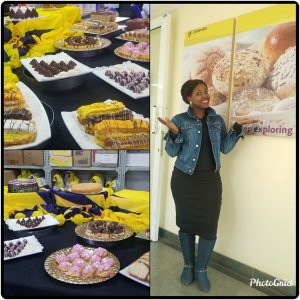 I was honored to be one of the 6 people that Kyusa invited to attend the business study trip to Nairobi – Kenya at Cake culture from 15th to 21st September, 2019.
We were hosted by a lovely family that made our stay in Kenya memorable. We had a clear schedule, so we knew what we were going to study and braced ourselves for the week.
The training was intense and hands-on at the same time. Our teacher (Rachel) made sure we were involved in all the activities. We had the recipes printed out for us, we read them out step by step and took part in mixing the cakes, baking and tasting them as well.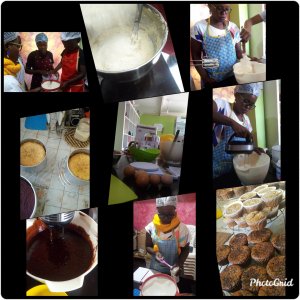 We made a trip to a company called Zeelandia that makes cake premixes. We got to see how you can bake commercially. They did some demos for us and gave room for us to ask questions. I personally learnt a lot especially how to package your product and also how I can diversify by selling baking products.
The last day, was important for the growth of my business as we got to learn how to cost our products. It is something I had been struggling with given that baking was my hobby other than a income stream.
The trip marked the beginning of success for my brand, I am looking forward to growing other women, my brand and also leave a legacy for my children.
Thank you Kyusa, Cake Culture and Global Living Institute for being part of; My success stories!